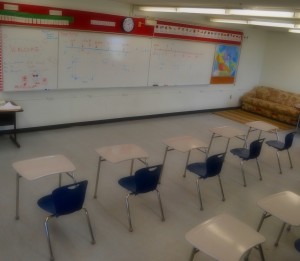 Elk Island Child & Youth Ranch is always trying to improve to meet the needs of clients, and seeing the educational needs and demands, has resulted in an on-site Learning Institute that opened its doors on August 31, 2011.
This program will utilize 3 teachers provided by Elk Island Public Schools to provide quality educational programs while meeting individual needs of each client. Teachers will have the full support of Elk Island Child and Youth Ranch staff, who will assist in the classroom, with clients doing homework, as well as doing projects.
The on-site school will maintain its affiliation with Lamont High School, offering integrated classes for students who are excelling. In addition to our learn facility, clients have participated in programming at Elk Island Child and Youth Ranch that have also included educational trips to Elk Island National Park, Fort Edmonton Park, Art Galleries, and Museums.