This 6 bedroom facility is located on 40 acres of land. It has the ability to use a farm program, animal program, and has plenty of open areas for sports. This home has a basement work out area and houses our clinician's offices.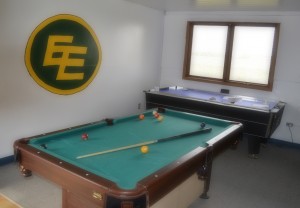 In addition to this, Ranch 2 has a separate recreation building with a pool table, air hockey table, flat screen television, and an Xbox 360.  This is considered a privilege and is built into our behavioural program.
In the winter months we have an outdoor rink at the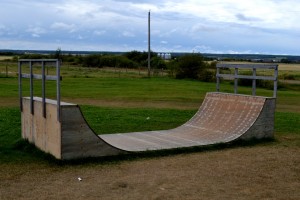 front of the property which clients build together. In the summer months floor hockey takes its place. Sports equipment equipment and a skate board half pipe is also available to clients at this facility.